Portland oil spill test: Inflatable boom used in exercise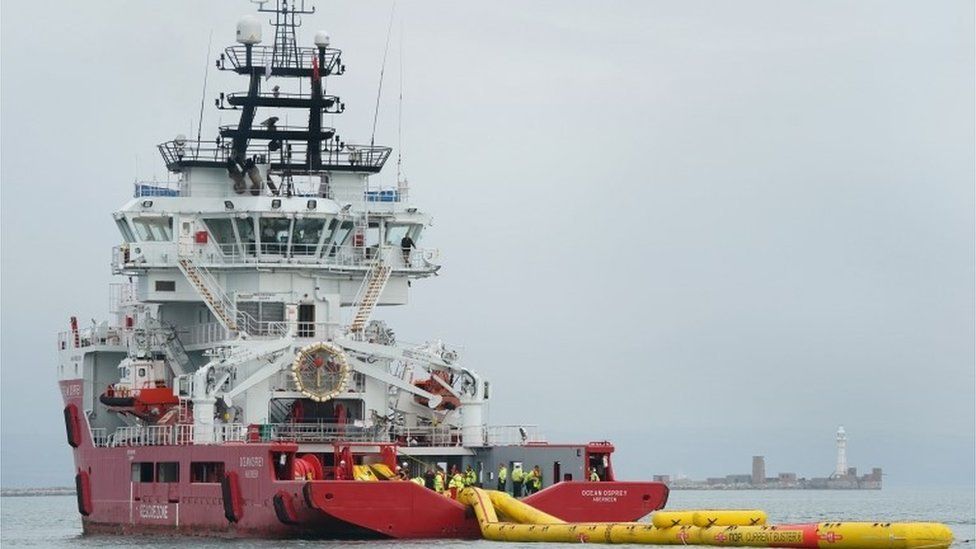 A giant inflatable boom has been deployed during an exercise in dealing with oil spills.
The Maritime and Coastguard Agency (MCA) used the Current Buster 6 during practice in Portland Harbour, Dorset.
The 40 metre-long piece of equipment is capable of collecting 64 tonnes of oil which is then skimmed off the water.
Off-shore booms, skimmers and specialist oil containment kit have been tested during the five-day exercise but no contaminants were used.
MCA head of counter pollution and salvage Stan Woznicki said: "Instead of using several devices that take more time and are more complex, this is a single device that can collect, contain and recover the oil all in one foul swoop and keep going.
"And because it's a one-piece system it's also remarkably manoeuvrable and, therefore, you can cover more sea surface more quickly and recover the oil more quickly.
"We have never had to use it in anger, we have only used it for training."
The test exercise at Portland is due to continue until Friday.