Dorset heathland wildfires break out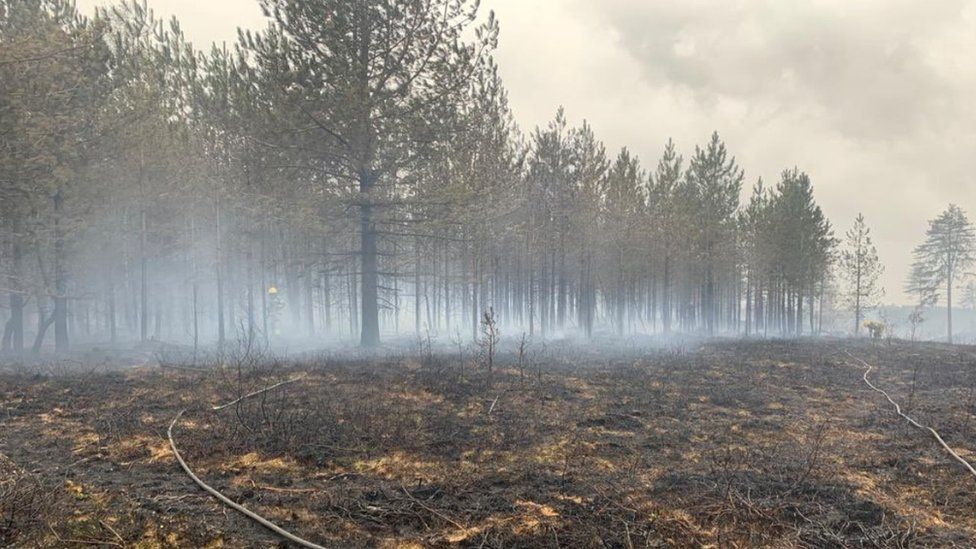 Large wildfires have broken out on heathland in Dorset.
More than 90 firefighters dealt with a blaze at Boveridge Heath, Verwood, which started just after 14:50 BST on Monday.
At least 12.7 hectares (31 acres) of forestry plantation has been destroyed in the blaze, the fire service said.
A further fire off Hurn Road at St Leonards and St Ives started shortly after 14:15, which took 50 firefighters to bring it under control.
Damien Bence, from Dorset & Wiltshire Fire and Rescue Service, said strong winds had made "the firefighting conditions very challenging".
Crews from Hampshire & Isle of Wight Fire and Rescue service were also called in to help fight the fires.
People were urged to stay away from both areas for their own safety.
The fire at at St Leonards and St Ives is believed to have started accidentally. Crews remain at Boveridge Heath where the cause of the fire it is not yet clear.
Related Internet Links
The BBC is not responsible for the content of external sites.