Meteorite fragments 'likely in northern New Forest area'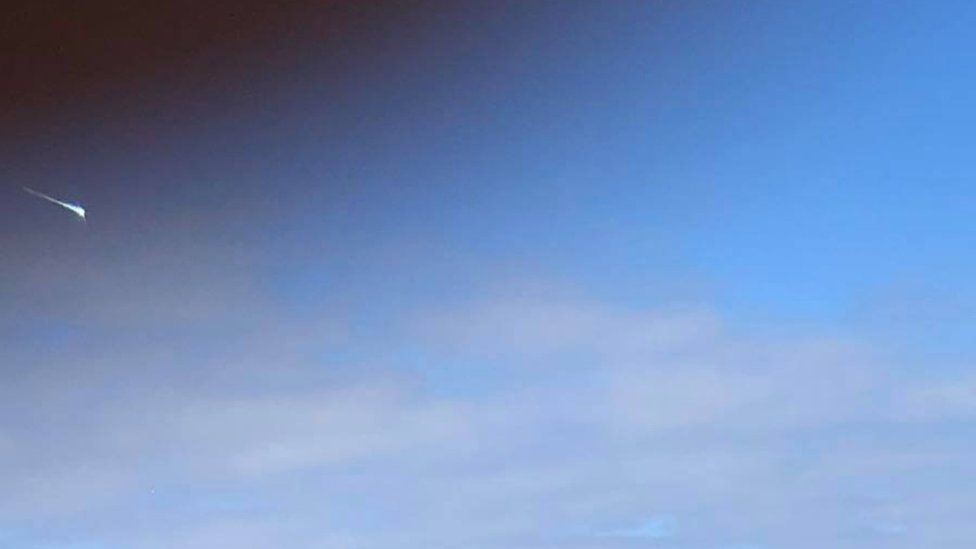 Fragments from a meteor which sent a sonic boom across south-west England are likely to have fallen in the New Forest in Hampshire, experts have said.
People across Dorset, Somerset, Devon and Jersey heard a loud bang and some saw a fireball hurtle across the sky at about 15:00 GMT on 20 March.
Details of its route have been worked out from the time of the sonic boom.
Scientists think pieces could be on the ground between Verwood in Dorset and Romsey in Hampshire.
Dr Ashley King, of the Natural History Museum, said: "It's a pity there was thick cloud over Dorset at the time otherwise it would have been bright and highly visible going overhead at very high speed, followed two minutes later by the sonic boom...
"At the moment we can only give rough guidance, though we hope to refine this a bit in a week or so."
Experts worked out the path of the meteor, known as a daytime fireball, from measurements of the timing of the sonic boom, which was found to be most intense from Dorchester, along with many reports of its direction.
A campsite near Weymouth captured the loud noise on a security camera which people said shook their homes and windows.
Meteorite experts from the universities of Glasgow and Manchester and scientists from the UK Fireball Alliance (UKFAll), which is led by staff at the Natural History Museum, are interested to hear from anyone who finds anything.
"If you do find a meteorite on the ground, ideally photograph it in place, note the location using your phone GPS, don't touch it with a magnet, and, if you can, avoid touching it with your hands.
The researchers are also asking for anyone with a recording of the sonic boom which shows the time on a video, security or doorbell camera to also get in touch.
Related Internet Links
The BBC is not responsible for the content of external sites.