Photographers disturb vulnerable Blandford otters nest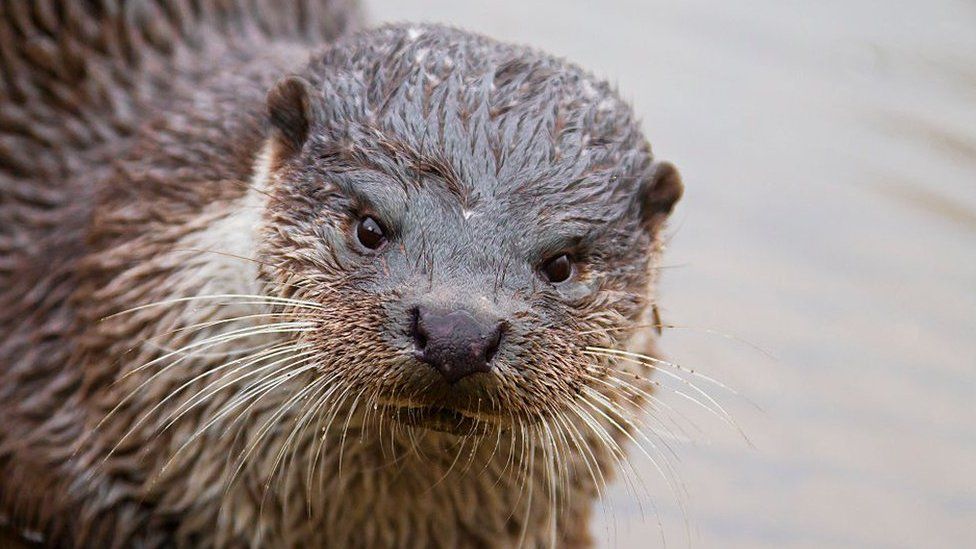 Photographers have been disturbing an otters' nest on the River Stour in Dorset, leading to "heated arguments".
Conservationists said large lenses were put down the natal holt at Blandford and people had entered the water to get close to a mother and her cubs.
Dorset Police said it had received reports of rows between wildlife photographers, as well as anti-social behaviour on the nearby river path.
Otters are a protected species and disturbing them is an offence.
Rural crime police, Dorset Council rangers and the UK Wild Otter Trust (UKWOT) have installed additional fencing in a bid to protect the holt.
Dave Webb, founder of UKWOT, said fencing had previously been installed around the site because of people putting lenses inside the holt but it had not been respected.
He said: "Further fencing will not prevent anyone from taking photographs or enjoying the wildlife at the site but it will remove the risk of disturbance.
"It is not about stopping people from photographing these animals but they are highly vulnerable and they are a protected species under law."
PC Claire Dinsdale, deputy lead for wildlife crime at Dorset Police, said the force had received a "number of reports of otter disturbance".
"These included alleged reports of people entering fenced-off areas and in some cases entering the water itself to get closer to otters."
Dorset Council said there had been "several instances" of the otters being disturbed, "mainly by unwitting members of the public who are excited to see these elusive and beautiful animals".
"There have also been instances reported to rangers of overzealous wildlife photographers who wan the perfect photo for their social media," a spokesman said.
Related Internet Links
The BBC is not responsible for the content of external sites.