National Trust bans Portman Hunt from Kingston Lacy estate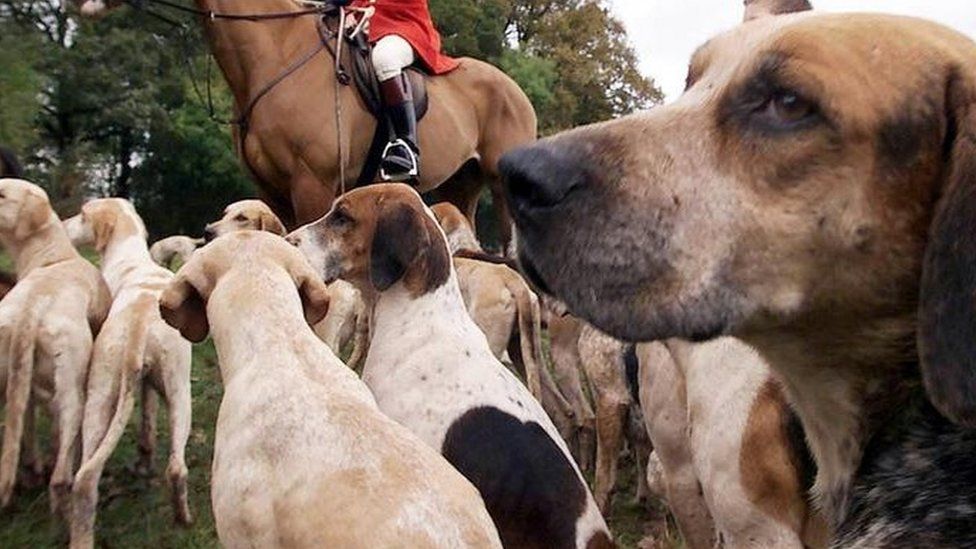 The National Trust has banned a hunt from one of its estates after claims a fox was chased and killed.
The charity said trail hunt licences for the Portman Hunt at Kingston Lacy, near Wimborne, Dorest, have been cancelled for the remainder of the hunting season.
A spokesman for the hunt said it has not breached the terms of its licence.
The National Trust said it had been carrying out random spot-checks for the trail hunts it had issued with licences.
"If any of the terms of our licence agreements are proven to have been breached during these checks, we'll take strong, immediate action with the relevant hunt," it said in a statement
A spokesman added: "We have taken the decision to cancel all remaining trail hunt licence dates for the Portman for the remainder of the season.
"We will not go into detail over specific allegations against hunts and are not in a position to comment further."
Two trail hunts had been scheduled at Kingston Lacy on 20 and 26 March.
The League Against Cruel Sports said the decision followed a "string of incidents" involving foxes being chased.
"The Kingston Lacy estate has done the right thing and we hope that other National Trust properties will follow suit," it added.
The judge said the court was "not satisfied" the video showed hunting.
Police said there was insufficient evidence to take further action against the hunt after a claim that a fox was chased and killed on 2 January near Sturminster Newton,
A spokesman for the Portman Hunt said it was disappointed by the National Trust's decision and that it was in "ongoing discussions" with the organisation.
The spokesman added: "The Portman Hunt operates legally within the confines of the Hunting Act 2004 and takes great pride in maintaining good relationships with all of our landowners, including the National Trust."
Related Internet Links
The BBC is not responsible for the content of external sites.