Poole tower block cladding 'not tested' despite proposal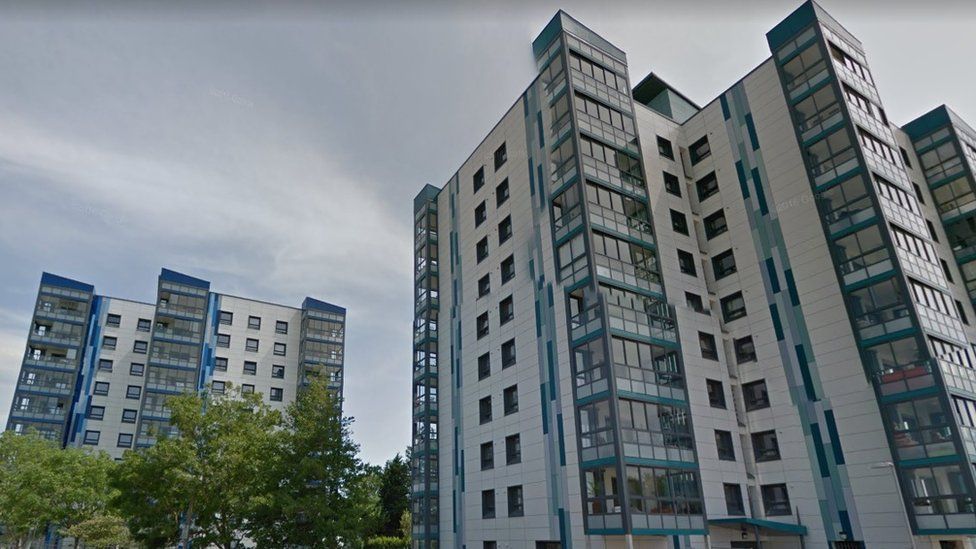 Cladding at a council-owned tower block in Poole has not been tested since the Grenfell Tower tragedy despite a housing association promising to do so.
However, it said there was no need for separate testing as checks had been carried out by the manufacturer.
Poole People Party ward councillor for Sterte Court, Andy Hadley, said he and residents had been assured fresh tests on the block's cladding would be carried out.
He described news that this had not happened as "shocking".
Sterte Court resident Bill Durrant said he was "not 100% sure I feel safe".
Poole Housing Partnership previously agreed to replace all of the cladding at Sterte Court because of defects, including buckled panels and loose rivets.
All local authorities with Aluminium Composite Material (ACM) cladding on buildings were mandated to send samples to the government.
However, chief executive of the partnership, Su Spence, said the cladding at Sterte Court was not ACM but instead timber-based.
She added the flammability of the cladding was "not the key point".
"The key point is what will happen should it catch fire and we know that the panels here - should they catch fire - will not emit the same level of flames as the ACM panels and actually will fizzle out very, very quickly," she said.
She added: "These panels have been tested widely to European standards by the manufacturer so there was no need for us to do a separate test."
Related Internet Links
The BBC is not responsible for the content of external sites.