Poole's support over hospital shake-up plan referral stalls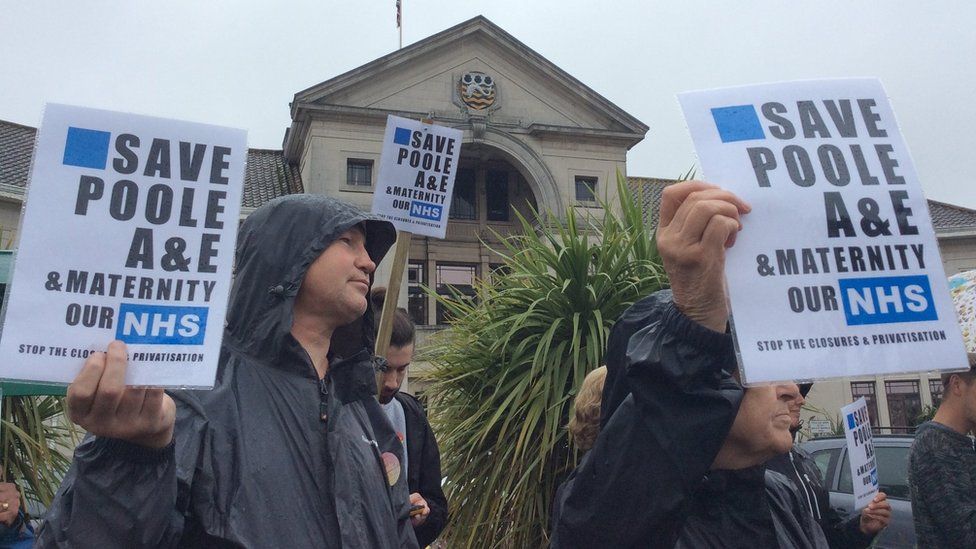 Plans to support a referral to the government by Dorset County Council over a reorganisation of hospital services in Poole have stalled.
Conservatives on Poole Council voted on Tuesday against sending a letter of concern to the health secretary.
Instead its health scrutiny committee will look at the plans before deciding if it will support the county council.
Under the shake up, Poole's A&E will go to Bournemouth, which will become the area's main emergency hospital.
Poole Hospital's maternity and paediatric services will also be lost and it will become a centre for planned treatment and operations.
Dorset County Council voted to refer the plans to Health Secretary Matt Hancock last month over its concerns about increased patient travel times and the role of community hospitals.
Councillor Mark Howell, of Poole People & Independent Group, said: "There is an urgency about this matter because Poole needs to back up Dorset's reference to the secretary of state.
"The real issue for me is while we're messing around the secretary of state may make a decision."
The BBC is awaiting comment from the ruling Conservatives at the council.
Campaigners have argued the health services review will put lives at risk.
Following the decision, Chris Brady from campaign group Defend Dorset NHS said: "There will be significant issues in travel times - people will die.
"Freedom of information requests and the judicial review made the facts quite clear, up to 400 people's lives will be at risk every year, without a shadow of a doubt those councillors will have blood on their hands."
The changes aim to avoid a projected funding shortfall, estimated to be at least £158m a year by 2021.
Related Internet Links
The BBC is not responsible for the content of external sites.