Christchurch MP berates 'bullying' council over care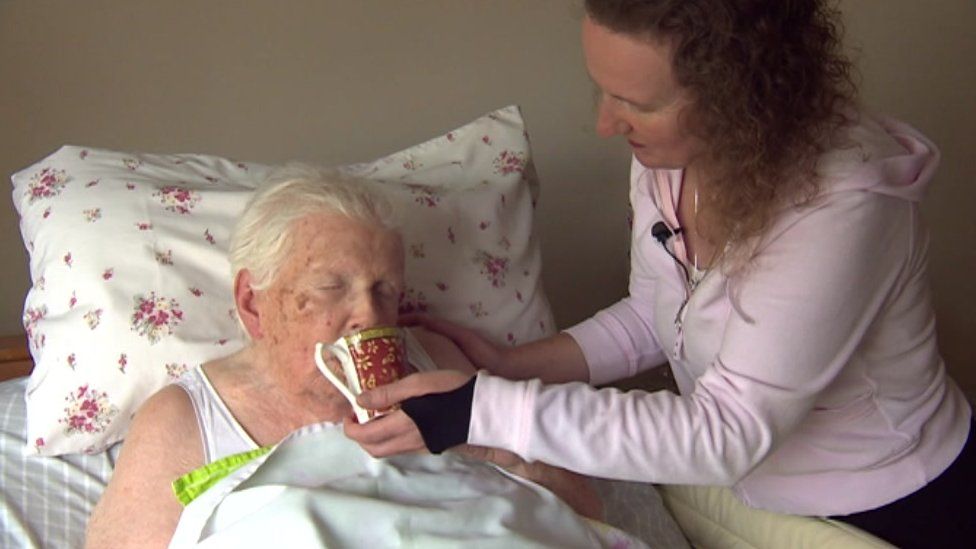 An MP has condemned a council's attempt to "bully" a woman into paying for her mother's care.
Sue Jenkins, 49, from Dorset, said she had been asked to pay £137 a week for her mother Patricia, 90, after previously being told she owed nothing.
Christchurch MP Christopher Chope said Dorset County Council had refused to explain its assessment of the family's finances.
The authority said its calculations were "fair and consistent".
Ms Jenkins said she was told in April her care contribution would be "nil".
However, in July the authority sent a revised demand for £900 plus a weekly charge of £174.
It later reduced the weekly fee to £137 but would not explain the charges, she said.
"It's absolutely unjust. They are saying we have come to the end of the complaints procedure. They have brushed this under the carpet," she added.
"My mother is going into deeper debt with the county council. To have that worry on top of all the issues I'm dealing with, I'm frightened."
Ms Jenkins, from West Moors, said the debt now stood at £2,000.
Mr Chope said the authority's refusal to answer questions was "aggressive, unreasonable and haughty".
"It's been appalling for many months. Errors of judgement, deception - it's just an appallingly-handled case," he said.
"The county council is in bullying mode quite often in these cases."
Dorset County Council and Dorset NHS Clinical Commissioning Group said the family could afford care contributions.
In a joint statement, the two authorities, which share the care cost, said: "The county council has... undertaken a rigorous review of the disability related expenditure request, and have provided Miss Jenkins with our findings.
"All letters sent to Ms Jenkins regarding her mother's client contribution were correct at the time they were sent."
Related Internet Links
The BBC is not responsible for the content of external sites.