Gaia Pope death: 'No answers' for teenager's family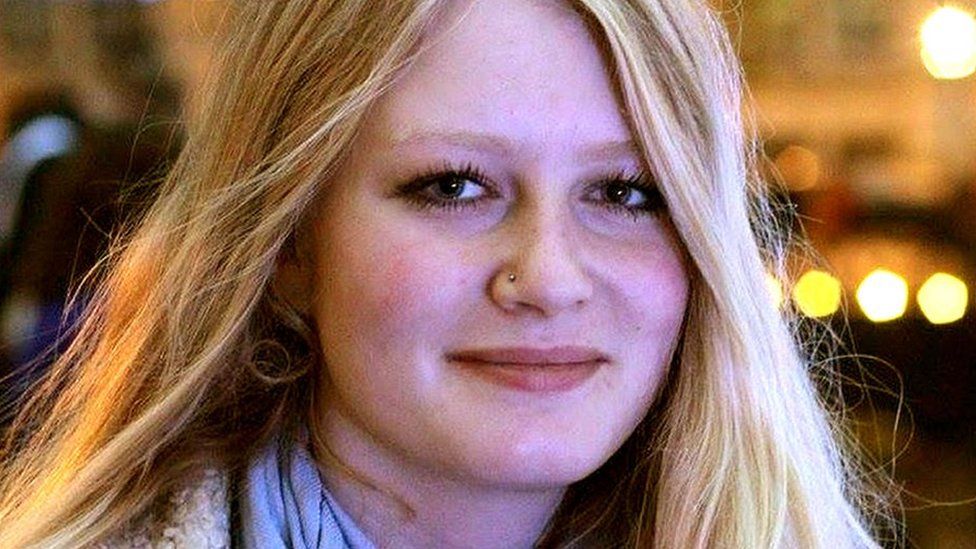 The twin sister of a teenager found dead 11 days after going missing has said her family "still have no answers" a year later.
Gaia Pope, 19, from Swanage, was found dead near the Dorset coast path. Tests showed she died of hypothermia.
Dorset Police is being investigated over the way it handled a previous rape allegation and her disappearance.
Her cousin called for a wide-ranging inquest looking at "very serious contributing factors" to her death.
Following Gaia's disappearance on 7 November 2017, searches by police, the coastguard and police helicopter - along with hundreds of volunteers - were carried out in the Swanage area.
Her body was found by police on 18 November near a coastal path and field between Dancing Ledge and Anvil Point, close to where items of her clothing had been found two days earlier.
Speaking ahead of the first anniversary of her disappearance, her sister Maya said: "Coping has been very difficult for the family and myself.
"It's been a massive shock and even though it's been a year, it feels like five minutes since we found out the news.
"We've got no answers as of yet.
"My twin sister really deserves justice. It's part of my birthright to have my twin around - I was very reliant on her and her company and support.
"I'm still partially in shock as well as processing grief."
An investigation by the Independent Office for Police Conduct (IOPC) into Dorset Police's response when Gaia, who had severe epilepsy and mental health issues, went missing is continuing.
The watchdog is also looking into how police handled an allegation of rape made by Gaia two years before her death. Her family previously claimed alleged failings in the police investigation had affected her mental and physical state.
An inquest into her death is due to be reopened after the IOPC report is published.
Her cousin Marienna Pope-Weidemann said: "As a family we really want to make sure it's the most broad-ranging inquest we can get.
"One that looks at the very serious contributing factors which were involved in her disappearance and her death - the role that sexual violence and sexual health played in what she went through and the lack of support she received."
An IOPC spokesman said the investigation would be concluded "as quickly and as thoroughly as possible". He said investigators had visited the scene where her body was found.
"The investigations include reviewing a substantial number of documents gathered, along with police communications, and consideration of national and force policies," he added.
Related Internet Links
The BBC is not responsible for the content of external sites.