Dorset councils merger 'could cost extra £400K'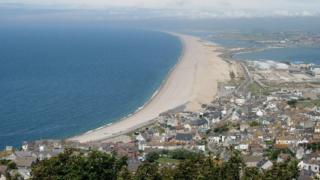 An extra £400,000 may be needed to complete the set up of one of two new unitary councils in Dorset.
Dorset County, East Dorset, North Dorset, Purbeck, Weymouth & Portland and West Dorset councils are set to merge in April.
Shadow council members heard on Monday the extra cash may be needed to pay for temporary staff.
This is due to current officers already being committed to maintaining services in the existing councils.
Keith Cheeseman, the officer in charge of the process, told the Shadow Dorset Council Overview and Scrutiny Committee the sum was his "best guess", the Local Democracy Reporting Service said.
"We're at a very early stage, it could go down, as well as up," he added.
Redundancy costs
He said unless some officers could be released to work on the transformation project he may forced to hire staff on a temporary basis.
Councillors have already been told redundancy costs for four chief executives set to lose their posts in the merger of the six councils could reach £1m.
Plans for new Gypsy and traveller pitches in Dorset are also being delayed by the upcoming merger.
Under the plans, the county's other authorities, Bournemouth, Poole and Christchurch, will form a second council.
Supporters of the changes say they could save £108m over six years.
Christchurch Borough Council, which initially opposed the plans, was refused permission to appeal against a High Court ruling over the merger in August.