Camp Bestival music festival hit by 'financial challenges'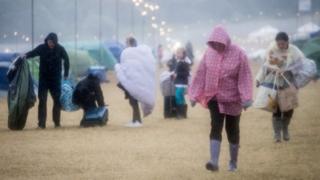 Organisers of the Camp Bestival music festival in Dorset say they are facing "financial challenges" and are looking for a new partner for next year.
Thousands of people are waiting for refunds after the annual event was forced to close early when bad weather battered the site in July.
The festival said the closure was not the cause of the problems but admitted it was "not a positive factor".
It added there was "every intention" to hold the event in 2019.
Organiser Rob da Bank also tweeted revellers in a bid to allay their concerns.
"The show must go on! And will...fear not and keep the faith," he said.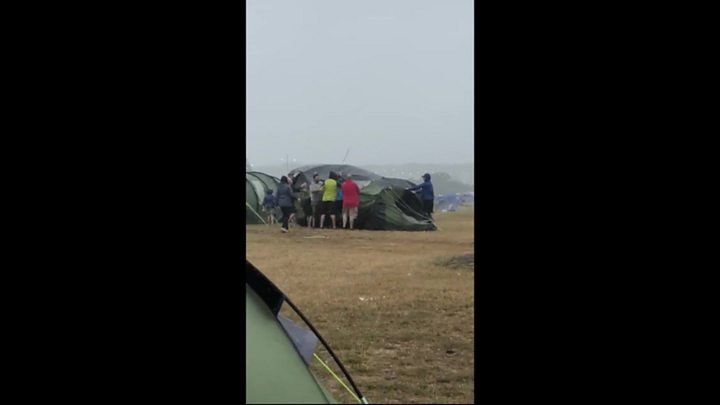 Camp Bestival, a family-friendly version of Bestival, has been held at Lulworth Estate since 2008.
Bestival, which had previously been held on the Isle of Wight, moved to the same site in 2017 with Rob da Bank blaming the "boring economics of getting people on to the island".
A statement posted on the Camp Bestival website on Sunday said: "We can confirm the Bestival Group has had some financial challenges of late but the process we are in allows a new partner to come on board with the financial commitments required to deliver Camp Bestival 2019 in its finest form.
"As we stand currently, there is every intention to make this show happen, and move forward into a new era."
The statement said tickets already purchased for 2019 would remain valid.
It also apologised for the delay in issuing refunds for the 2018 event, saying it was hoping to issue an update on the refund process when it had a "clear response" from "all agents involved".