Woman 'kicked grenade then took it home' in Liphook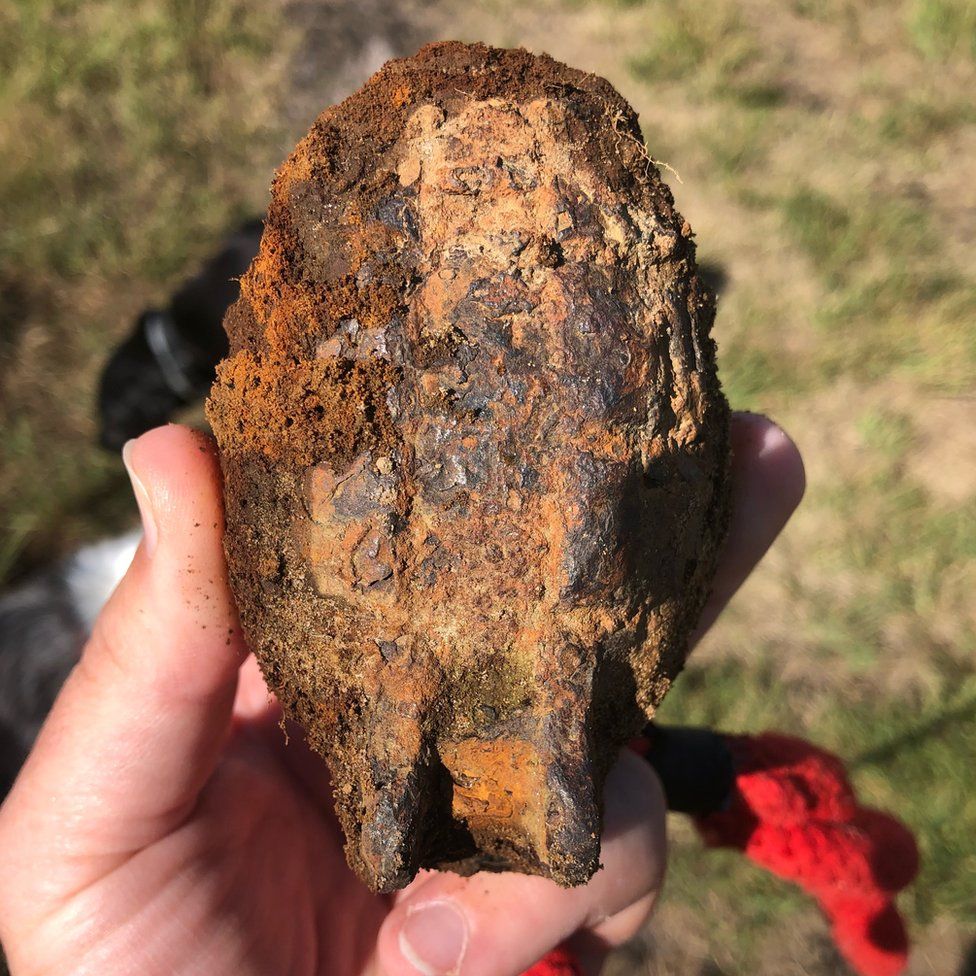 A bomb squad was called to a woman's house after she found a grenade while out dog walking and took it home.
Laura Ingall found the partially buried World War Two device on Bramshott Common, near Liphook, Hampshire, on Saturday. She said she had "worryingly" kicked it to get it out of the ground.
After posting a photo of it on social media she raised the alarm.
Her house and surrounding properties were later evacuated by police and a bomb disposal unit was called.
"It was sort of buried on the main track of the common with just the top poking out," Miss Ingall said.
"Worryingly, I kind of kicked it to loosen it from the ground - ridiculous looking back.
"It didn't have a pin in it so I thought it was just a shell and not about to explode."
She said she collected it to show her father, who is a fan of World War Two memorabilia.
Miss Ingall called the police after concerns were raised by her friends on Facebook when she posted a picture of the grenade.
"An officer came out, took some pictures and rang the bomb squad who confirmed it probably was live," she said.
"I left it at the end of my driveway and they dealt with it. By that time I had been evacuated and disappeared in embarrassment."
Hampshire Constabulary said bomb disposal teams later confirmed the device was not live.
A Ministry of Defence spokesman said: "The inert hand grenade was recovered for reduction to scrap."
Related Internet Links
The BBC is not responsible for the content of external sites.