Christchurch appeal bid refused over council merger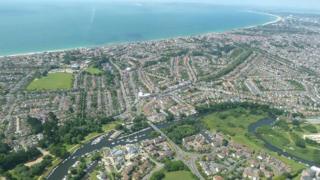 A council has been refused permission to appeal against a High Court ruling over the merger of authorities in Dorset.
Christchurch Borough Council formally opposed plans to replace the county's nine councils with two unitary authorities.
It had applied for leave to appeal after its challenge to the plans was rejected at the High Court on Tuesday.
The council said its legal costs would total £100,000.
According to court documents, Judge Sir Ross Cranston said there was "no prospect of success, nor other compelling reason for granting permission" to appeal.
Christchurch Borough Council leader David Flagg said: "We are disappointed with the judgement and the judge has awarded costs against the council of £50,000, with the council's own legal costs amounting to £50,000."
He said the authority had set aside £200,000 for the challenge and would seek advice on its next steps.
Mr Flagg said 84% of residents who took part in a poll did not support the merger.
He added: "The council has fought to represent the wishes of our residents throughout this process. It was important we pursued every avenue possible to prevent the abolition of the council."
A joint statement from the remaining councils said: "We very much hope that Christchurch Borough Council will accept the decision today and now focus their efforts on working with Dorset's eight other councils to create the new unitary authorities as we plan for the smooth transfer of services next year."
Under the plans, Bournemouth, Poole and Christchurch would merge.
A second council would be formed from Dorset County Council, East Dorset, North Dorset, Purbeck, Weymouth & Portland and West Dorset councils.
Christchurch Borough Council argued the government acted "beyond its powers" in laying the changes before Parliament.
Supporters of the changes, due to come into effect in April 2019, say they could save £108m over six years.