Fish rescued as River Tarrant water level drops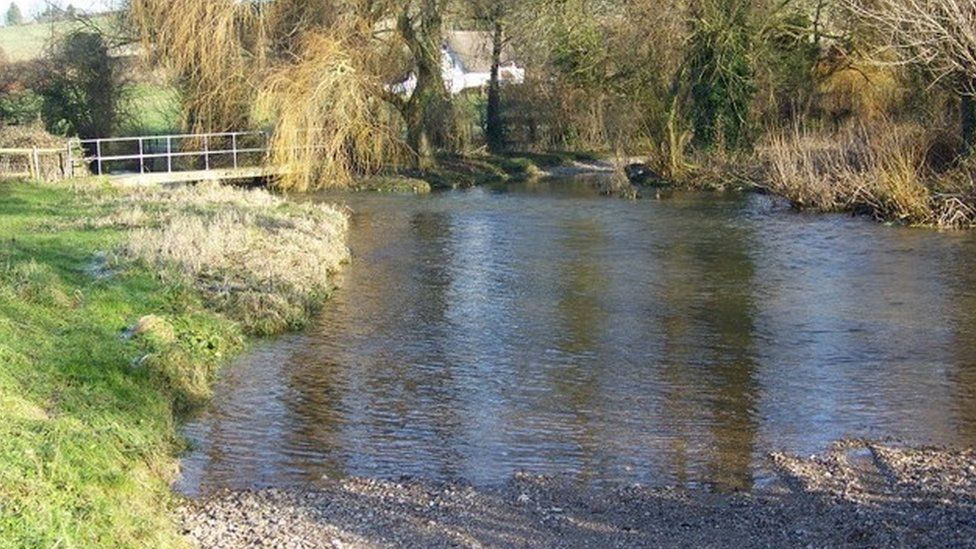 Hundreds of fish at risk of being stranded are being rescued from a Dorset river after prolonged dry weather caused water levels to drop.
The Environment Agency said is was transferring fish, including salmon and brown trout, from the River Tarrant, near Blandford, to the nearby River Stour.
Sections of the Tarrant will be cleared of vegetation over the coming days.
The fish will then be caught using electrical currents and moved.
"The River Tarrant is one of England's most productive brown trout locations and the main spawning ground for salmon and trout in the middle reaches of the nearby River Stour," the agency said.
"Due to the unusual nature of the chalk stream, downstream sections can dry up - leaving fish stranded upstream and open to predation."
It added the number of fish rescued from each stretch would vary, but added about 3,000 were usually saved "during a low flow year like the one being experienced".
Related Internet Links
The BBC is not responsible for the content of external sites.