Firefighters tackle blaze near Corfe Castle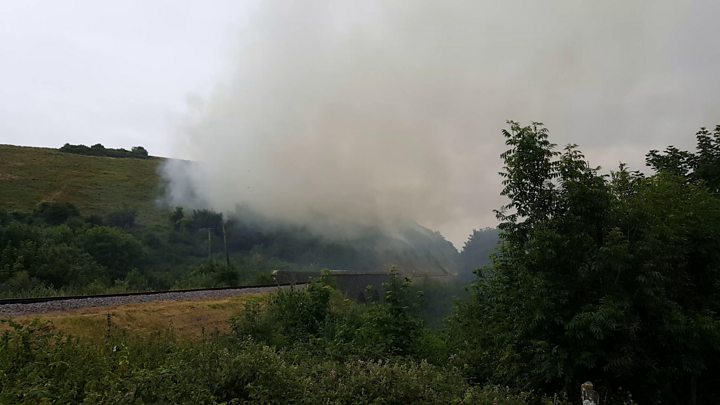 Firefighters tackled a large blaze on a hillside close to Corfe Castle.
Dorset and Wiltshire Fire and Rescue had two engines, a Land Rover pump and two engines from Poole, including off road vehicles on the scene.
The fire started on a large area of steeply sloping railway embankment and hillside which Corfe Castle staff said began as "a controlled burn".
The Swanage Railway was suspended while the fire was alight but has resumed service.
Geography students from Purbeck School were due to have a trip around the castle but it has been cancelled due to the fire.
The National Trust, which owns Corfe Castle, said the fire had not started on its land but smoke made it difficult to access to building.