Isle of Wight fire service review 'threat to safety'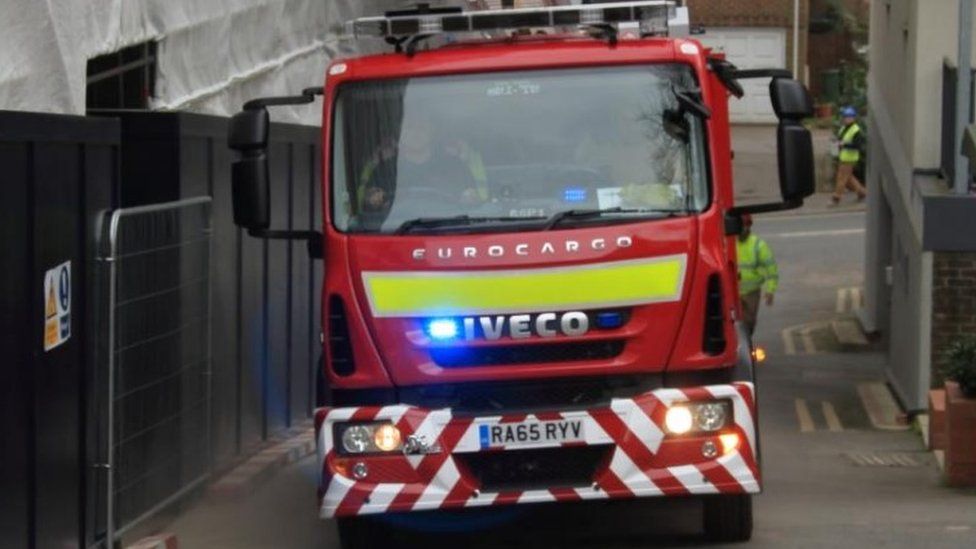 Proposed changes to the Isle of Wight's fire service are a threat to safety, the council's scrutiny committee and Fire Brigades Union (FBU) have said.
Isle of Wight Fire and Rescue Service plans to cut the number of full-time firefighters from 58 to 50.
It also wants their shift patterns to be altered in a bid "to better match demand".
The council's scrutiny committee has urged the cabinet to reject the plans.
During its meeting on Thursday, the committee also stated it wants council staff to be trained as retained firefighters and for relations between the service's senior management and the FBU to be improved.
The cabinet is holding an extraordinary meeting on Monday to make a final decision.
Its report said current resources "are not matched to high demand periods" and the changes would "improve the effectiveness and efficiency of the service and levels of community safety".
It also stated the service planned to have five firefighters on each fire engine, but added "on occasions there may need to be four".
No redundancies are planned as there are currently eight full-time firefighter post vacancies, it added.
The fire service said the review "guarantees a minimum of 12 immediately available firefighters, who can be used across the island for the 12 busiest hours of the day" between 10:00 and 22:00.
But independent Labour councillor Geoff Brodie said: "It appears to be mainly about cost-cutting and the review process has lead to a worrying deterioration in the relationship between the local FBU and their senior management."
Spence Cave, of the FBU, added: "Cutting crews and firefighter numbers would hamper the use of some of these resources and the safety of firefighters."
Related Internet Links
The BBC is not responsible for the content of external sites.