Bournemouth throat-cut attacker jailed for 21 years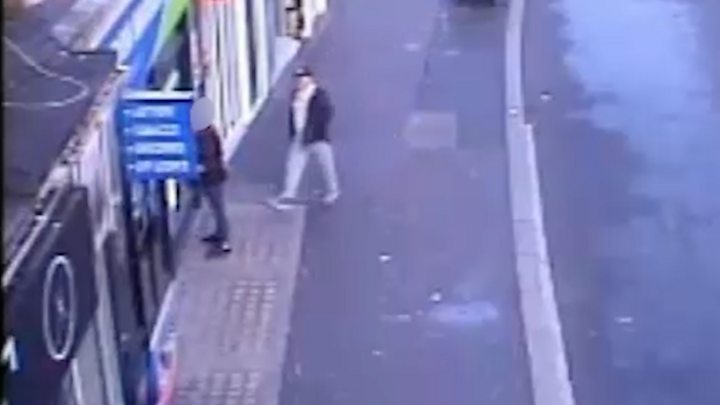 A man who cut a teenager's throat in a case of mistaken identity has been jailed for 21 years.
Kevin Boyle, 60, attacked Glen Morrant in Old Christchurch Road, Bournemouth, because he wrongly believed the 18-year-old had confronted him earlier in the night, a court heard.
The teenager suffered a 23cm (9in) gash in the attack in August 2017.
Boyle, of Wootton Gardens, was found guilty of attempted murder by a jury at Winchester Crown Court.
The trial heard he ambushed his victim after waiting outside the Camel Bar where Mr Morrant had been celebrating his A-level results.
Boyle mistakenly thought the teenager was one of two men who had confronted him outside the nightclub two hours earlier, the court heard.
Mr Morrant was helped by two bystanders who pressed on his neck and face wounds to stop the loss of blood.
One of his helpers, Serita Savolainen, said: "It looked so bad. You could see the neck wound - where it was so long, it was opening up a little bit more.
"He was going into shock. Some people were standing around not knowing what to do."
The judge ordered Boyle serve two-thirds of the 21-year term and spend an additional five years on licence.
Following sentencing, Mr Morrant said: "The paramedics said Boyle missed my jugular by millimetres and had the wound been any deeper they would not have been able to do anything for me.
"I am pleased that someone like that is off the streets and it is a relief that I will not have to think about him for at least 14 years."
Det Con Chris Griffin said: "Boyle displayed a terrifying level of violence, slashing the throat of a young man who had simply been out celebrating his A-level results.
"This was a cold and cowardly attack on an innocent young man and could so easily have resulted in his tragic death."