DPD delivery driver died after being fined for hospital visit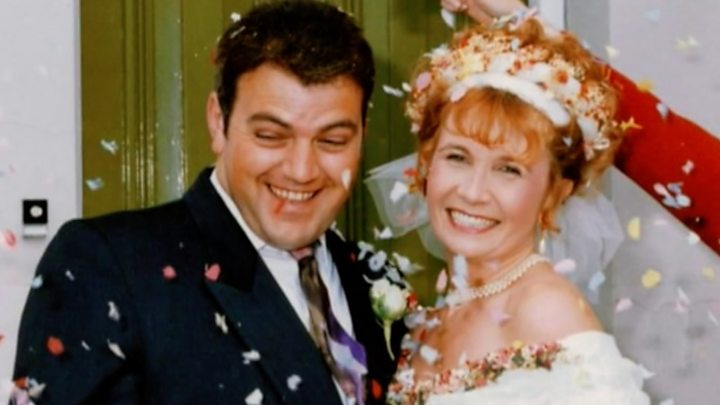 A delivery driver died months after his firm fined him £150 for attending a hospital appointment.
Don Lane, 53, who had diabetes, died on 4 January after collapsing in December.
Ruth Lane said her husband, who had missed numerous hospital appointments due to work pressures, had become "terrified" of taking time off work.
In a statement, courier firm DPD said it was "profoundly sorry" about the fine, but added: "We refute the claim that he was under pressure."
Mrs Lane said her husband, who lived in Christchurch, Dorset, was working a rural route delivering about 60 parcels each day.
'Cold email'
She said he had been told by DPD it was "unreasonable" to take the day off for the hospital appointment in July.
"He didn't have time to eat - he never used to have a dinner break as such because they do hourly timed deliveries, if they miss their slots they get told off," Mrs Lane said.
Mr Lane had worked for DPD for 19 years, including the last 12 as a self-employed "franchisee" in Bournemouth.
Under the terms of the contract, drivers are not entitled to sick leave and the company can charge them £150 if their rounds are not completed.
Mr Lane, who suffered from type 2 diabetes, had collapsed on four occasions in 2017.
'Under pressure'
Mrs Lane said her husband received a "cold email" from a senior manager who said he "failed to understand why a full day off was required" for the hospital visit.
She added: "His friends at work would say 'haven't you got hospital today?' and he'd say 'I'm just not going to be able to make it'."
DPD said Mr Lane should not have been fined but denied otherwise not accommodating his health needs.
It said: "Don attended his appointment, but it isn't clear why he was then charged, when the charge hadn't been applied at any other time.
"We have correspondence confirming that Don had no worries about being charged."
DPD said it had imposed the £150 charges in only 4.6% of cases in 2017 where franchisees did not complete their rounds or arrange cover.