Bishop criticises Poole council for fining beggars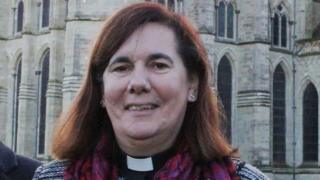 New rules which will see £100 fines issued for begging will make homeless people "even more vulnerable", a bishop has said.
The Right Reverend Karen Gorham said Borough of Poole "seems to have ignored" the public by introducing the new policy in the town.
The authority said the Public Space Protection Orders (PSPOs) were the result of feedback from residents.
Fines can also be given to those found sleeping in car parks and doorways.
The rules, which came into force in specified areas of Poole on Thursday, also include a ban on drinking alcohol in the street and "behaviour likely to cause nuisance".
The authority said it wanted the town to be "a safe and welcoming place for everyone".
The Right Reverend Karen Gorham, who is the Bishop of Sherborne, said: "I know that many local people and charities highlighted the vulnerability of the increasing number of homeless in the town in responding to the consultation.
"This decision makes homeless people even more vulnerable."
Homelessness in England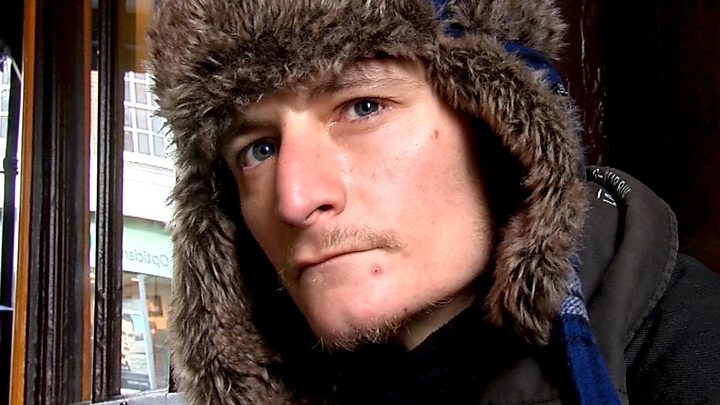 Across England there were 4,751 people counted or estimated to be bedding down outside in autumn 2017, 15% more than the year before and more than double the number recorded five years earlier.
In Poole, there were 13 people counted sleeping rough, up from 11 in 2016. The highest figure recorded this decade was 2012 when there were 16.
The figures do not include those in hostels, temporary accommodation or sofa surfing. The government has said it is investing £1bn to tackle rough sleeping.
In Southampton, PSPOs were brought in on 29 April 2016 to five areas.
Anyone found begging within the areas which include the city centre, can be issued with a £100 fine, and drinkers ordered to surrender alcohol.
In Stoke-on-Trent, the council announced a consultation to fine homeless people £1,000 fine if they were found sleeping in tents.
The ban, which also included aggressive begging and drinking planned for Hanley, was dropped due to the "strength of response".
The areas of Poole affected by the new rules are:
Poole Town and Holes Bay
Ashley Road and surrounding areas
Alexandra Park
Reverend Lucy Holt, trustee of Poole-based homelessness charity Routes to Roots, said: "The order that prohibits sleeping is until midnight.
"Who wants on a rainy night to be wandering the streets with your sleeping bag waiting until midnight when you can bed down. We need to help them - this is inhumane."
The fines can be enforced by council and police officers, but Borough of Poole said it was not its intention "to fine individuals as a first resort".
Councillor Karen Rampton, the authority's housing and communities portfolio holder, said the council had "actively consulted" with charities ahead of introducing the PSPOs.
"The new orders do not mean a complete prohibition on people who are sleeping rough and we will continue to proactively work with individuals to encourage them to use the full range of support available," she said.
"We're responding to those residents and businesses who tell us that anti-social behaviour is having a detrimental effect on their daily life and livelihood."
The fines in Poole have been introduced after neighbouring Bournemouth Borough Council was condemned by rapper Professor Green for fitting bars to public benches to stop homeless people sleeping on them.
The musician, who directed criticism at Borough of Poole at the same time, said the fines "criminalised" homeless people and were "no solution, just punishment".