Customers attack Bournemouth One Stop store cat ban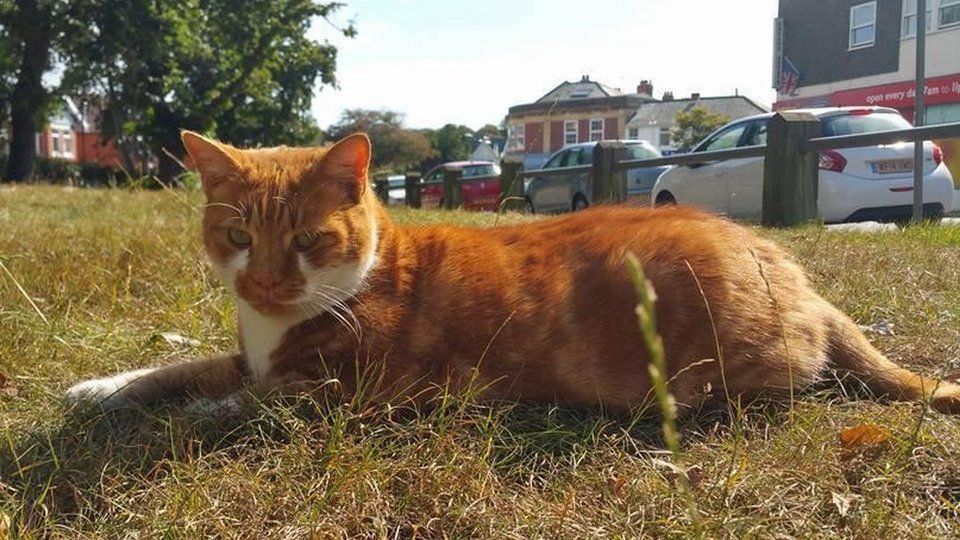 Customers of a One Stop convenience shop have attacked a decision to ban a popular feline visitor.
The cat, known variously as Lennon, DC and Dave, has allegedly been visiting the Bournemouth store for 13 years.
Staff have been told not to pet or feed the ginger tom, which has garnered local fame for crossing the road each day to visit the shop.
Shoppers said the firm should "get a grip".
Resident and customer Anthea Lanesborough said he was a "really cool character".
"He really does stop and wait at the pedestrian crossing and will just go in and sit in the shop. He's a quirky part of the Southbourne community."
She said staff were "torn" at having to usher the cat out of the shop.
Fellow shopper Rory Lindsay said: "He was always in there - he's the best thing about the shop".
Another, Hillary Halliwell, posted on Facebook: "One Stop should get a grip - no-one died as a result of 13 years' visits. This is idiotic."
One Stop said it was "very fond" of the cat but had "asked colleagues to not pet him or feed him in store."
The firm has refused to comment further.
Related Internet Links
The BBC is not responsible for the content of external sites.