Seven cars stolen in Poole garage break-in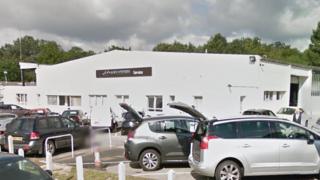 Burglars have stolen seven cars and damaged other vehicles in a break-in at a vehicle workshop in Dorset.
The overnight raid occurred at Westover Car Group in Leyland Road, Poole.
Detectives gave no details of the vehicles taken or vandalised.
Westover said it was still assessing the extent of the damage to the workshop, which services its Renault, Fiat, Peugeot, Hyundai and Dacia showrooms on Wallisdown Road.