Flying cancelled at Bournemouth Air Festival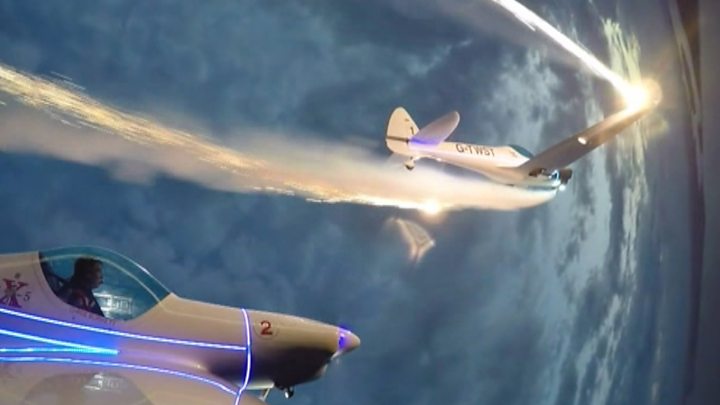 Flying has been cancelled on the final day of a major air show due to adverse weather.
Organisers of the Bournemouth Air Festival said "strong cross-winds, low visibility and forecast rain" meant Sunday's aerial displays could not go ahead.
The four-day annual event is run by Bournemouth council which said any financial losses would be "marginal".
It said attendance on previous days had been "really strong".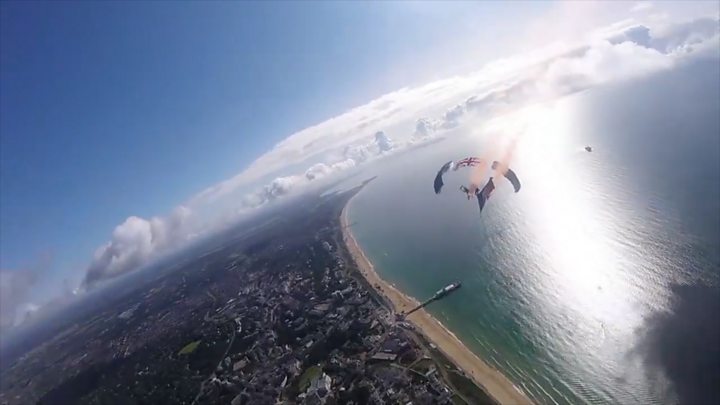 Event director Jon Weaver said: "The event costs £800,000 to put on and today's losses might be about £10,000 or £20,000 so it's marginal.
"Any losses today are probably balanced out by the rest of the festival which went really well."
Mr Weaver said an estimated 450,000 people attended on Saturday with more than 1,000 boats watching off the coast.
The annual festival included displays by the Red Arrows and the Twister Duo pyrotechnic planes.
Sunday's vintage-themed show was due to include fly-pasts by the Great War Display Team, as well as a Bristol Blenheim, a Hurricane and a Spitfire from World War Two.