Dorset Labour councillor Mike Byatt quits party for Tories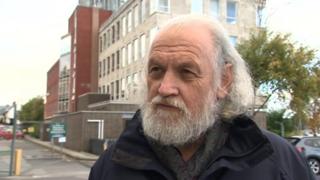 A senior Labour councillor in Dorset has defected to the Conservatives, claiming he has lost faith in Jeremy Corbyn's ability to lead the party.
Councillor Mike Byatt represents Weymouth on Dorset County Council. He said he would not resign his seat but hoped to fight it for the Tories in elections later this year.
Mr Byatt said he was unhappy with the "direction of travel" of the party.
Labour group leader Paul Kimber said he was "astounded" at the move.
Mr Byatt, who has served on the county council for 12 years, joined the Conservative group at a full meeting of the council on Thursday. It leaves Labour with three seats on the Conservative-run authority.
He said: "I have no trust or confidence in key issues of how he [Mr Corbyn] would potentially lead the country.
"I'm mindful of the major agenda we've got in local government and which party is best positioned and is best ambition, vision and leadership to deliver that."
He was also a Weymouth borough councillor with Labour until he lost his seat in 2016.
Labour group leader Paul Kimber said: "I don't know how can reconcile himself going from a Labour to a Conservative philosophy.
"There are the problems of adult services, housing for young people, rough sleepers, all these issues I don't believe the Tory party will deal with - I'm absolutely astounded by his decision."