Poole district car parking permit cost to more than double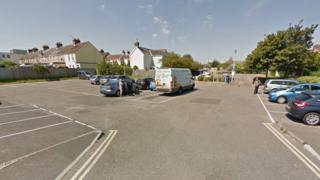 The cost of season tickets for some car parks in Poole will more than double, a council has agreed.
Annual permits in district car parks will rise from £225 to £500 and quarterly rates will increase from £70 to £150.
Increased charges for town centre car parks and beach areas, excluding Beach Road Car Park, were also approved by the borough council on Tuesday night.
Campaigners have said the changes will damage the local economy.
Borough of Poole Council said the changes would generate an estimated £874,000.
The authority added that they may also encourage more people to cycle and walk, or use public transport.
'Astronomical hike'
Ashley Road Traders' Association previously said a rise in cost for permits at district car parks, which include Albert Road and Station Approach, was "a non-starter" given some people would "have no choice but to park in the car parks".
The group also said the new charges would "do enormous damage to the fragility of business on Ashley Road".
The plans were also met with objection from Poole Tourism, Dolphin Shopping Centre and local shops.
Helen Challis of Quay Holidays described the increase to town centre parking charges as an "astronomical hike" that would "clearly be detrimental for the businesses in Poole".
Town centre car parks will see an increase of up to £1.50 depending on the number of hours parked.
Parking for up to five hours in beach areas will double from £4 to £8. However, the cost of parking for up to 14 hours will decrease by 50p.
The new charges will start on 1 March.