Missing Poole Hospital patient Katie Miles found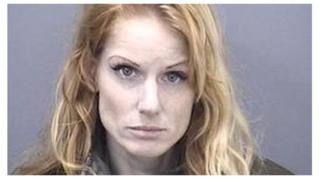 A woman who walked out of a hospital with an intravenous line in her neck has been found "safe and well".
Police said Katie Miles, 30, from Bournemouth, returned to Poole Hospital where she was being treated in the early hours of Tuesday.
She was reported missing on Christmas Day after last being seen at the hospital on Christmas Eve.
Officers had said it would be "highly dangerous" if anyone unqualified tried to pull the line from her neck.