Pair jailed over car crash details scam in Bournemouth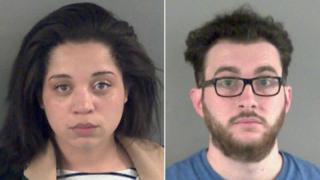 Two people have been jailed for trading personal information about victims of road accidents.
Former LV= insurance worker Stephen Karl Oates sold data to Aisha Elliott who worked for a Bournemouth claims management firm, a court heard.
Oates, 26, earned £150 each time 23-year-old Elliott made a successful claim, police said.
The pair were each jailed for 12 months at Bournemouth Crown Court after admitting one count of bribery.
'Unscrupulous fraudsters'
Investigators said Elliott, of Mudford Sock near Yeovil, would use the data to cold call customers and offer to make claims on their behalf.
At one point Oakes, of Lindsay Road, Poole, was supplying Elliott with at least seven names a week, receiving more than £1,000 for the information.
In May, Elliott's former firm, Elkador Finance Limited in Bournemouth, was fined £315,000 by the government's Claims Management Regulator for failing to prove claimant data was legally obtained.
Det Ch Insp Oliver Little said: "There are a number of unscrupulous fraudsters out there who will target insurance staff to try and get customer data and information from them."
Police said Oates was paid nearly £16,000 by Elliott for the data he supplied, while Elliott made £39,000 in commission from her successful claims.
Confiscation proceedings against the pair will now take place.