Weymouth Museum sold with renovation to start next year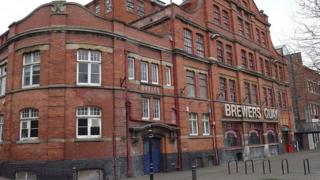 The new owner of a seaside museum said renovation should start next year.
Versant Developments and Homes has bought Brewers Quay in Weymouth and plans to start building work in 2017.
It comes after previous owner Brewers Quay Investments, working with Weymouth Museum Trust, had a renovation plan approved, which included 35 apartments, commercial and events space and the renovation of the heritage museum.
Versant said it intended to "slightly revise" the plans.
Councillors for Weymouth and Portland Borough Council, which owns the museum collection, said they were "confident" the development would be handled sensitively.
Versant has bought the Grade II listed former Victorian brewery and adjoining Coopers Building.
'Good news for Weymouth'
Brewers Quay is home to a museum, auction house and antiques emporium.
Various plans for the site have been proposed since 2013, including one for an 85-bed hotel which was later withdrawn.
Versant said, if revised plans go through next year, it would start a phased building programme in 2017.
Frank Mountain, managing director, said: "We are aware that the site has changed hands a number of times in the past and has not been brought to fruition, to the disappointment of the local community.
"The completion of this deal is positive news for Weymouth and we want to emphasise our commitment to ensuring the future of this historic site."