Louis Harris death: Dorchester teen's mother holds school safety workshops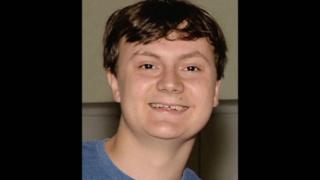 The mother of a teenager whose body was recovered from the sea off Dorset is helping to encourage young people to stay safe on nights out.
Louis Harris, 18, from Dorchester, went missing in Weymouth in the early hours of Valentine's Day after a night out celebrating a friend's birthday.
His body was recovered near Weymouth ferry terminal on 15 March.
Mr Harris' mother Holly is now working with pupils at Dorchester's Thomas Hardye School where he studied.
Mrs Harris is urging the students to keep their mobile phones well charged and to take steps to avoid being separated from friends on nights out.
She said the aim was not to tell people not to drink once they are legally entitled but instead to be "realistic and practical".
It was important to "give them information so that they can make choices and understand what the risks are", she said.
An inquest into Mr Harris' death is yet to conclude.