Dorset PCC steps aside after wife's collapse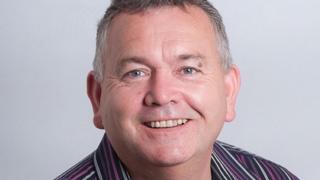 A temporary police and crime commissioner has been appointed for Dorset after the current commissioner's wife was taken seriously ill.
Martyn Underhill said his wife, Deborah, collapsed unexpectedly in Wimborne having suffered a stroke.
He said needed time to support and help her recovery.
Mr Underhill will remain in post but day-to-day decisions will be made by Colin Pipe until he returns.
Mr Underhill said his wife was being treated at Southampton General Hospital for a subarachnoid haemorrhage.
He said: "My wife's collapse in Wimborne Square was completely unexpected, and I would like to thank the off-duty nurse who rushed to help, the South West Ambulance crew who arrived within three minutes, and the superb team at the Wessex Neurological Unit.
"These professionals literally saved her life."