Dorset councils merger plan survey 'is representative'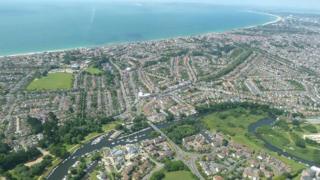 A survey on the future of local government in Dorset which has garnered a response of less than 1% has been defended by the county council leader.
Authorities are considering four options including reducing the number of councils in the county from nine to two from 2019 in a bid to save money.
Of about 625,000 eligible people, just 6,000 have completed the survey.
Dorset County Council leader Robert Gould said he was confident it would be a "representative sample".
The eight-week public consultation ends on 25 October.
One of the four options being put to residents is the merger of Bournemouth, Poole, Christchurch and East Dorset and the formation of a smaller conurbation of North Dorset, Purbeck, West Dorset and Weymouth and Portland.
Police and Crime Commissioner Martyn Underhill has previously called for a referendum over the plans.
Conservative councillor for Christchurch Borough Council Lesley Dedman said the timescale for the consultation was "too short".
She also criticised the use of the online survey for elderly residents who may not be able to access the internet "let alone fill in an online form".
Mr Gould, who is also a Conservative, said the online survey was "just part of the decision process", with 16 workshops also taking place across the county.
"I think we'll get a really good representative sample that will help us to inform our decisions later in the year," he said.
"I'm very confident this is a good consultation."