Residents urged to engage in Dorset councils merger plan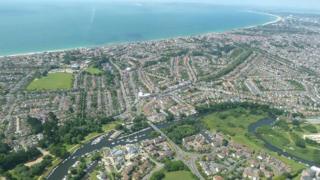 Residents are being urged to complete a survey on the future of local government in Dorset.
Councils are considering four options including reducing the number of councils in the county from nine to two from 2019 in a bid to save cash.
Out of about 800,000 people, 2,805 open survey responses have so far been received - according to the council's joint chief executives.
The consultation, which opened two weeks ago, closes on 25 October.
The county council is leading the consultation and has urged residents to submit their views.
Matt Prosser, chief executive of the Dorset Councils Partnership, said: "It is just the start of the process - but we want to hear from as many residents as possible."
The other options include Bournemouth, Christchurch and Poole joining forces with the remaining councils forming the second unitary authority.
Existing unitaries of Bournemouth and Poole to combine, leaving the rest of Dorset to merge.
The final option is to retain all nine councils.