Dorset councils merger plan 'referendum needed'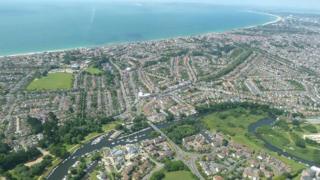 The Police and Crime Commissioner for Dorset has said plans to reorganise local government in the county should go to a referendum.
A consultation has begun on options for carving the county into two unitary authorities.
Martin Underhill expressed concern over the "lack of democratic process" and said the consultation would be "lucky to reach one in 10" constituents.
Dorset County Council, which is leading the consultation, is yet to respond.
Merger 'inevitable'
Mr Underhill said: "Where's the democracy here? A referendum would cost less than roughly 1% of the savings projected - it's about a million pounds - but for such a big democratic change, why don't we actually give people a referendum?"
Mr Underhill also criticised the exclusion of a "single Dorset unitary" option, previously discussed by councils.
West Dorset MP Oliver Letwin described "inevitability" of closer ties between the authorities and said most people would not notice if they merged.
He said: "I think what really matters to people is - are the roads well done, are the old people being looked after properly... I think they are much more likely to notice if their council tax starts shooting up or their services decline in quality."
One of the proposals being put to residents is the merger of Bournemouth, Poole, Christchurch and East Dorset and the formation of a smaller conurbation of North Dorset, Purbeck, West Dorset and Weymouth & Portland.
Another option is for Bournemouth, Christchurch and Poole to join forces with the remaining councils forming the second unitary authority.
A third option would be for the existing unitaries of Bournemouth and Poole to combine, leaving the rest of Dorset to merge.
A fourth option is to retain all nine councils.
The eight-week public consultation ends on 25 October.