Dorset patient complaints 'fobbed off' by hospitals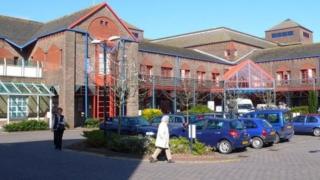 Hospitals and health providers "fobbed off" patients who complain, according to people surveyed by an independent watchdog.
Healthwatch Dorset canvassed 150 patients who used a number of sites, including the Dorset County Hospital.
According to the survey, 70% of people who made complaints never met anyone to discuss their grievance.
One of Dorset's hospital trusts said it is constantly assessing ways to improve complaints procedures.
The report said 59% of complainants said they didn't feel their complaint had been handled fairly.
A patient of Dorset County Hospital said: "Because of the complaint I have felt unable to continue treatment.
"My condition continues and I never self-medicate, however I do not know if my condition deteriorates what I will do. The process was a travesty."
A spokesperson for Dorset County Hospital said: "We appreciate receiving feedback about our services so that we can continually make improvements.
"We would like to assure Healthwatch and our patients, staff, carers and public that we will use the recommendations in the report to make service improvements."
One complainant to the Royal Bournemouth and Christchurch Hospitals NHS Foundation Trust said: "The investigating manager appointed didn't contact me when the investigation was delayed. The response didn't answer all my complaints. I was fobbed off."
Chairwoman of Healthwatch Dorset Joyce Guest said: "Many people told us they felt that their complaints were still unresolved, not handled well and they were unsure if things would improve.
"We look forward to continuing to work closely with our local NHS, to ensure that every person receives the standard of service that they not only deserve but have a right to expect."