Poole disabled drivers permit charge introduced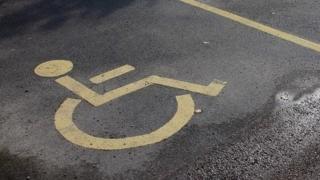 Disabled motorists must pay for parking in a Dorset seaside town following the introduction of a new permit scheme.
Drivers of disabled tax exempt vehicles (DTEV) must now pay £25 a year, or £60 for three years, to park in Poole's council-run car parks, or buy a ticket.
The charity Disabled Motoring UK said the system was "confusing".
Borough of Poole said permits would mean parking attendants could identify DTEV holders following the scrapping of tax discs by DVLA.
A Disabled Motoring UK spokesman said: "We are finding more and more councils applying charges for permits because of the removal of the tax disc.
"This causes confusion to the motorist and increases the risk of the disabled motorist falling foul of varying rules and regulations different councils are imposing."
Transport councillor Drew Mellow said that following public consultation the original plans had been amended which meant the scheme "now benefits DTEV holders who live in Poole".
Under the new rules, Poole residents can obtain permits at a reduced rate and they are free to those in receipt of council tax support.
A DVLA spokesman said it was not the purpose of the tax disc to show who was or was not exempt from parking charges - only to show that the vehicle was taxed.
"Establishing entitlement to parking concessions remains a matter for the relevant local authorities and is not a responsibility of the DVLA," he said.