Dorset B&B owner offers free rooms in 'Brexit racism' challenge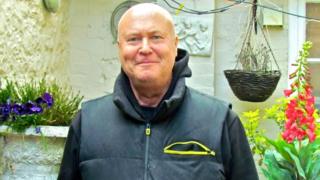 A bed and breakfast owner is offering free accommodation to European passport holders outside the UK in a bid to tackle xenophobia following Brexit.
Malcolm Heygate-Browne, of the Bakehouse in Sherborne, Dorset, said he found reports of racism and xenophobia "incredibly sad and depressing".
He is offering free stays to those eligible on Sundays in July and August.
He said it was "a thank you for their contribution to the UK".
Mr Heygate-Browne said his business had been involved with European town twinning organisations and employed people from the Ukraine and Poland, who he described as "loyal and friendly".
He said the eight-roomed bed and breakfast was "relatively quiet" on Sundays and he wanted to "send out a message that a lot of businesses really appreciate what Europeans from outside the UK do for us".
Since the referendum reports have emerged on social media of an anti-foreign sentiment.
In one case, cards containing the words "No more Polish Vermin" were found after being distributed in Huntingdon, Cambridgeshire.
A former Conservative parliamentary candidate and Welsh councillor said they had been subjected to racist abuse following the Brexit result.
Sherborne is twinned with Granville in Normandy, France, and San Gimignano in Tuscany, Italy.