Bournemouth man convicted of stabbing woman to death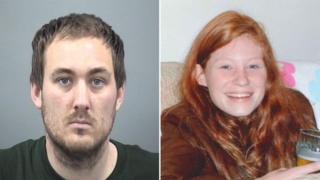 A man has been found guilty of stabbing a woman to death in her home.
Stefan Mayne, 26, was convicted at Winchester Crown Court of murdering Jennifer Williams in her house in Colehill Crescent, Bournemouth, last June.
Ms Williams, 25, was stabbed multiple times and found by neighbours outside the house in a pool of blood.
Mayne tried to flee the scene but was chased and stopped by one of the neighbours.
The court heard Ms Williams was stabbed eight times in the back, neck, right breast, left thigh and six times across her abdomen.
Mayne will be sentenced on Friday.