'Lost' Canford Cup trophy returns to Poole Regatta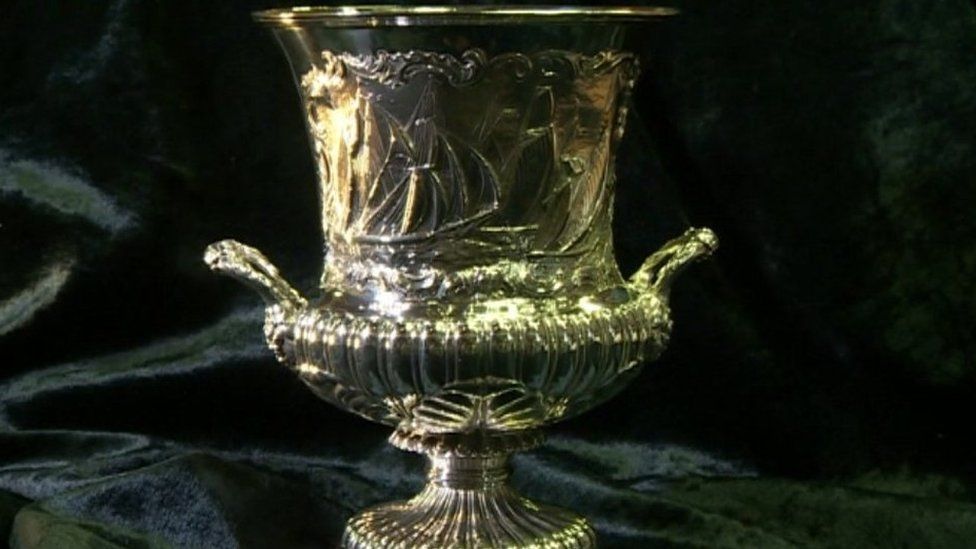 A yachting trophy which pre-dates the America's Cup and disappeared from public view for more than 150 years is to return to a Dorset regatta.
The Canford Cup was first awarded at the 1849 Poole Regatta, two years before the America's Cup was first won.
After being presented to the winner to keep, it went into private collections before re-emerging at an auction in London last year.
The cup will now be presented to the overall winner of the biennial regatta.
To ensure its safekeeping, the trophy - a George IV silver vase created in 1822 - will go on permanent display at Poole Museum.
The museum purchased the cup with donations from the Poole Regatta committee and Poole Yachting Association at auction in October.
It was last presented to Gleam - a 15-tonne cutter owned by P Roberts of the Southern Yacht Club in Southampton - which won the third race of the 1849 Poole Regatta.
Andrew Pearce, from Poole Regatta, said: "This is a cup that is older than the America's Cup and I think that creates something that is so unique - it really is attracting a lot of interest."
Related Internet Links
The BBC is not responsible for the content of external sites.