Dorset school library service scrapped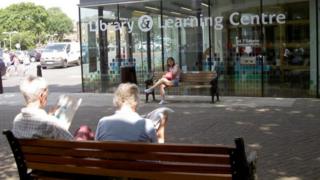 Dorset's school library service is to be scrapped, the county council has agreed.
The service, which provides books and training to schools, will end after the summer term, the authority's cabinet has voted.
It is currently used by 73 schools across the county, including in Bournemouth and Poole.
The council said it was not required to provide the service which was "no longer financially viable".
Some books provided by the service will be distributed across the county council's other library services, which includes 33 libraries - eight of them community-run.
Others will be offered to schools - with those currently using the school library service given preference.
The move follows consultation with 254 schools - 35 of which replied - in March, the council said.
"Given the trend of falling income in the last 10 years and the reduced take up from schools, the forecast for 2016/17 is that the expenditure will be more than the income by a considerable amount," the authority said.