Burglars take seven model aircraft from Dorset workshop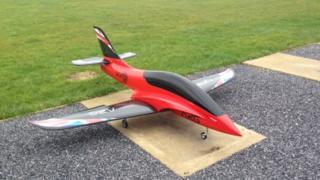 Burglars stole seven model aircraft and office equipment worth more than £10,000 from a Dorset workshop.
The raid happened at a storage unit at Admiralty Park, Wareham, at some point between Friday and Monday.
The building houses model aircraft that are used for commercial purposes and aerial photography.
Police said they include a unique model aircraft with a 3m wingspan powered by a jet engine, model helicopters and engines for model jets and planes.
PC Jon Kuspert said: "The items that were taken are very distinctive and anyone who may have been offered or seen such items for sale should contact us immediately."