Dorset and Wiltshire fire services merge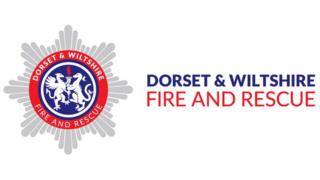 Dorset and Wiltshire's fire services will cease to exist from midnight after seven decades serving their counties.
The two fire services are merging in a bid to save more than £6m a year.
Dorset and Wiltshire Fire and Rescue Service will come into being on Friday after plans to combine the two authorities were approved last year.
Government grants to fire services were reduced in 2010, which prompted the money-saving merger.
The service will have an annual budget of £55m and will become England's fourth-largest combined fire service.
Voluntary redundancies
The new force is currently assessing applications for voluntary redundancy from staff and could not give detailed information on job losses.
But a spokesperson said: "There will be no compulsory redundancies of uniformed staff."
The organisation will operate 50 fire stations, 73 fire engines and employ more than 1,000 full-time and on-call firefighters.
Dorset and Wiltshire Fire and Rescue will serve 1.45m people.
Plans to merge the fire services began in 2013, with 999 calls for Wiltshire and Dorset answered from a new central control room in Potterne, Wiltshire, since August.
Dorset chief fire officer (CFO) Darran Gunter will take charge of the combined force.
Dorset's fire headquarters in Dorchester will be officially closed in a ceremony on Thursday, before moving to new offices in Salisbury.
Mr Gunter said: "This is an exciting time for Dorset, Wiltshire, Bournemouth, Poole and Swindon, but it is right that we celebrate the lives we have touched within Dorset and those who have given their lives in service to their community."
Wiltshire CFO Simon Routh-Jones will retire after five years leading the service and 37 years as a fireman.
He said: "While I am obviously sad that my time as chief fire officer is ending, it has been a great privilege to be at the helm of this fantastic organisation for the past five years."