Weymouth North Quay council offices to close in April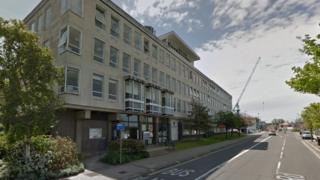 Weymouth & Portland Borough Council is to leave its offices in North Quay for the last time on Friday 8 April.
The offices, which were put on the market in September, are in the process of being sold and the site is due to be developed into houses and shops.
The authority's new, smaller, cheaper offices near the library in Commercial Road will open on 11 April.
The move aims to "reduce council running costs and provide a significant capital sum".
The new offices will run primarily on an appointments system but will still be able to cater for visitors seeking advice and information.
Committee meetings will also be held at the new offices.