Transport group criticises Dorset rural bus cut plans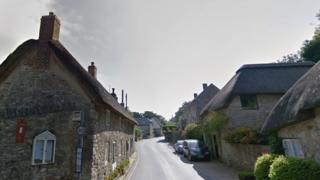 A transport group has criticised council plans to cut rural bus routes in Dorset in a bid to save money.
Dorset County Council wants to withdraw subsidies for services that run once or twice a week to save £500,000.
A DT11 Transport Action Group spokesperson said: "There's nothing left to cut, more services are needed not less."
The council said the cuts were needed to sustain an increase in social care for children and adults.
Nic Nichol, chairman of the action group, said: "It's pretty difficult to see where cuts can be made in what's left of bus services - routes through the villages are down to one service a week.
Uneconomical
"People depend on these services, they are extremely important."
Peter Finney, Dorset County Council Cabinet member for environment, said some will be disadvantaged by the loss of services.
"We have more children in care and more adults needing social services so that's where our money has to go because that's the statutory duty," he said.
The council is reviewing 27 rural services, many of which are subsidised as they are uneconomical, it said.
The authority said the most expensive bus service was the X12 between Weymouth and Salisbury, which receives a subsidy of £372,000.
It said it hoped volunteer-run community transport schemes would be set up to fill the gap of routes which are cut.
A public consultation on the plans ends on 8 February, with a decision expected on 24 February.