Dorset councils agree to investigate county-wide merger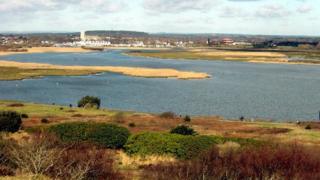 Local authorities in Dorset have agreed to investigate the possibility of joining a county-wide "super council".
Dorset County Council and Christchurch Borough Council will explore options, including forming an alliance with Bournemouth, East Dorset and Poole.
On Monday, East Dorset District Council (EDDC) - which is already in partnership with Christchurch - voted against any change.
The county council's cabinet also met and agreed to investigate all options.
It will meet again to debate the issue at a meeting of the full council in March 2016.
On Monday, EDDC leader Ian Monks resigned ahead of a vote on the issue. The full council voted 20 to eight to reject the merger.
Opposition councillors in Poole have called for a referendum on the plans.