Tribute to motorcyclist killed in Weymouth Relief Road crash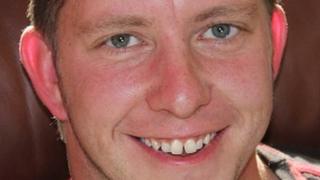 The family of a motorcyclist who died after being involved in a crash with a car on the Weymouth Relief Road has paid tribute to him.
Adam Tyson, 31, of Weymouth who was riding a black Suzuki motorcycle died after a collision with a red Jaguar on the A354 on Saturday.
His family described him as "a special soul" who "lived for his passion for motorcycling".
Anyone who saw either vehicle before the crash is asked to contact police.
In a statement his family said "the whole family are absolutely heartbroken at our loss".
The crash happened just before 12:15 GMT between the Jurassic roundabout in Weymouth and the Dorchester Town Football Ground roundabout, Dorchester.