Arrests made after armed robberies in Bournemouth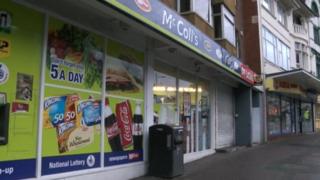 Police have arrested three men following a series of armed robberies in Bournemouth during the past week.
A 26-year-old Boscombe man was arrested in connection with raids on a convenience store and a Ladbrokes bookmakers involving a baseball bat.
Two other men from Bournemouth, aged 27 and 46, were arrested following robberies at a Betfred bookmakers and a McColl's store where knives were used.
Police said the two sets of offences are not being linked.