Frampton villager sets up fake speed camera van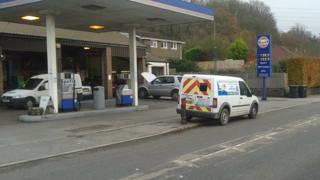 A garage owner in a Dorset village has set up a fake speed camera van in an attempt to slow down traffic.
Rodney Thorne has stuck a black patch that resembles the hatch of a police speed camera van to his vehicle.
He said the dummy van in Frampton, near Dorchester has cut the speed of motorists driving through the village.
Mr Thorne, who leaves the van parked at strategic points in the village, said: "The villagers like it because speeding is quite a problem."
Several residents' parked cars have been written off in speed-related accidents, according to Mr Thorne.
Dorset Police is yet to comment.