Dorset youth offending services to merge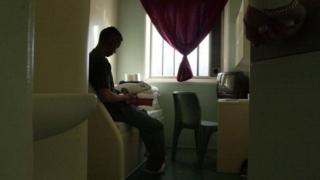 Councillors have approved the merger of youth offending services in Dorset.
There are currently two separate services, one for Bournemouth and Poole and another for the rest of the county.
Bournemouth councillors unanimously approved the plans on Wednesday, which are expected to produce initial savings of £50,000.
Poole and Dorset's cabinets have also approved the merger and, if agreed by Poole's full council, the service is expected to be in place by April 2015.
Youth offending services focus on three main areas: keeping young people out of the justice system, reducing rates of reoffending and reducing the use of custodial services.
'Every penny counts'
Poole councillor for children and youth services Janet Walton, said: "I think there will be a better expertise of specialist services that will be available to all the authorities, without having to buy that in, and a lot of experience across all the conurbations."
County cabinet member for children and families, Rebecca Knox, said: "Merging should be about how it affects the young people and their families, not about the system that lies behind it.
"Any money in the youth service is important - £50,000 is a considerable sum considering what we have to address - every penny counts."
The service is the latest in a series of mergers by councils in the county.
Last week Weymouth & Portland, North Dorset and West Dorset district councils voted to merge, Christchurch and East Dorset have also come together under the East Dorset Partnership.
Borough of Poole has also aligned its revenue and benefit services with the Stour Valley Partnership, joining North and East Dorset's councils and Dorset councils share waste and recycling services under the Dorset Waste Partnership.