Bournemouth boy held after teen stabbed in chest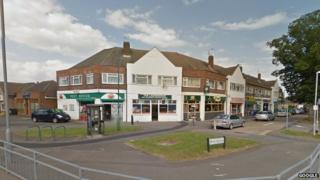 A 15-year-old boy has been arrested after a teenager was stabbed in the chest.
The victim was stabbed outside the post office in Hill View Road, Bournemouth, just before midnight on Friday.
The 16-year-old was taken to hospital where he is recovering. A knife was recovered from the scene.
Police have not revealed whether the stabbing was Halloween-related or what offence the boy, who was later bailed, was suspected of committing.