Portland Bill lighthouse visitor centre planned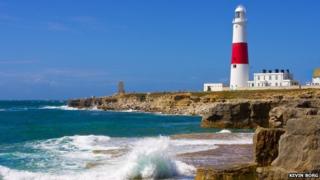 One of the most recognisable landmarks on the Dorset coast is to have a new visitor centre added.
The former keepers' houses beside Portland Bill Lighthouse are to be refurbished by lighthouse owner Trinity House.
The new attraction will feature displays on the history of trade and navigation and offer guided trips up the 41m (134ft) high structure.
It is hoped the new centre will open by Easter.
Steve Dunning, of Trinity House, said: "There is an audience who go down to Portland who want to know more about what's behind the building and the lives of the people who worked there."
Portland Bill has been the site of a lighthouse for almost 300 years.
The current building, which dates from the early 20th Century, was automated in 1996.