Navitus Bay wind farm: Labour candidate backs plans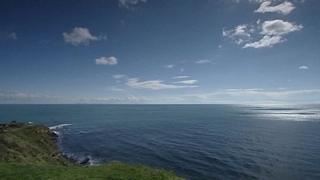 A Labour politician is backing controversial wind farm plans and said fears about the proposals were "out of all proportion".
Labour's Simon Bowkett, standing for South Dorset at the next General Election, has welcomed the Navitus Bay plans.
Some councils and MPs in the area oppose the wind farm, which it is claimed could damage the local economy.
Mr Bowkett said he did not believe opposition was the majority view.
The development, off the coast of Dorset, Hampshire and the Isle of Wight, would comprise 194 wind turbines up to 200m (650ft) high.
Plans were submitted in April amid claims they would contribute £1.6bn to the economy over 25 years and would generate power for up to 700,000 homes.
Councillors at Bournemouth Borough Council, Purbeck District Council and Christchurch Borough Council have all opposed the plans.
Conservative MPs in Dorset, including Richard Drax, Robert Syms, Christopher Chope, Tobias Ellwood and Conor Burns, have also all spoken out against the wind farm.
Liberal Democrat MP for Mid Dorset and North Poole Annette Brook has said she is in favour of wind farms "in principle".
Last week, a report was released by Bournemouth council which said the development could cause £100m of damage to the local economy and put 2,000 jobs at risk.
Navitus Bay said the figures were "misleading".
Mr Bowkett, Labour parliamentary candidate, said: "There is a vociferous campaign under way against the plans but we are not convinced this is a majority view.
"There is a fear of change, which is quite understandable. The fears are out of all proportion with reality."
The plans have also been opposed by the National Trust, while Unesco has said it could affect the Jurassic Coast's World Heritage status.
The Planning Inspectorate is expected to complete its examination of the proposals in March 2015 before a decision is made.